25 Oct

5 Tips For Individuals Traveling With Hearing Aids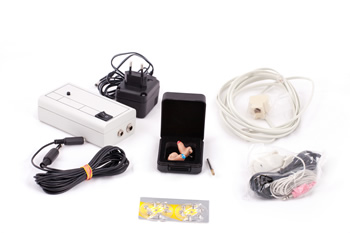 Cool weather and holidays are right around the corner and with that comes many reasons to travel.  Wearing a hearing aid should improve your experience not add any stress.  After your office or in-home hearing test and fitting, you should have been provided all the necessary supplies.  But knowing exactly what to bring and how to prep will save you from unnecessary hassle.  If you are planning an upcoming trip, follow these tips to help make your vacation a comfortable one.
Get Your Hearing Aids Checked
Before your trip, ensuring your hearing aids are clean and clear of wax is important for best performance and sound quality.  The last thing you want is to miss an important announcement because your instruments are plugged.  If you've been needing an adjustment, now is a good time to tell your specialist.  Scheduling an in-home hearing aid adjustment and cleaning prior to your trip will give you confidence and peace of mind.
Bring Necessary Supplies
A checklist for necessary hearing aid supplies can be useful.  Pack extra batteries and a keychain battery caddy that your specialist can provide for you.  If you use a charger, don't forget to bring your charging cord as well.  If you are traveling abroad, bring the correct outlet adapter as they vary in different countries.  Pack cleaning supplies your specialist has instructed you to use and a carrying case.   Most hearing aid manufacturers now have interactive phone apps that can give you more access to adjustments.  Be sure to download the app that is compatible with your hearing aids.
Get Hearing Aid Repair Service If Necessary
If your instruments are older, it's a good idea to ask your specialist if you're due for a hearing aid repair service.  If you've noticed a change in sound quality or volume, this may be an indicator that a repair is needed.  You'll thank yourself for addressing any issues before your trip.  Contact information for your specialists could come in handy during an unforeseen hearing aid emergency.  Although it's rare, some companies are available 6 days a week such as San Antonio Custom Hearing.
Get A Hearing Check-Up
In-home hearing tests that are performed every year ensure you're hearing prescription is current.  If it's been over a year since your last hearing test, request one before your trip.  Hearing instruments set at the proper target will help you hear at the best of your abilities.  New hearing aid programs, such as noise reduction, can be added and changed during this visit.  Keychain and handheld remotes can also be added to make adjustments easier and more discreet. Bluetooth streaming features may be activated as well.
Air Travel
If you're flying out of San Antonio, there's absolutely no problem with wearing hearing aids during security checkpoints or on the plane.  If you plan on removing your hearing aids during the flight be sure to keep them in their case in your carry-on luggage.  It is a better idea, however, to wear them and switch to a noise reduction program or mute them to minimize loss. These programs can be added during your in-home hearing aid adjustment and cleaning visit.  Smartphone apps for airline companies can also be downloaded to help you with boarding times and delays.
The more prepared you are the less you will be concerned with your hearing loss.  Following these simple tips before you leave can help make a hearing aid wearers travels safe and pleasant.  Enjoy your vacation and don't hesitate to ask for help if you need it.  Contact your specialist with any other questions or concerns you may have.
For more information about getting an in-home hearing test or in-home hearing aid adjustment and cleaning, please visit: https://sacustomhearing.com/