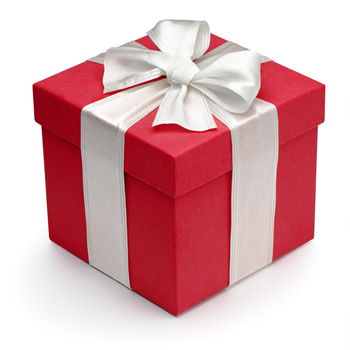 It's the time of year that we all struggle to find unique and thoughtful gifts for our loved ones. It's difficult to pick out the right gift, especially for the person that seems to have everything. If you're shopping for someone who wears hearing aids, there are a few accessories that make wonderful gifts. Hearing aid wearers benefit from remotes, streamers, chargers, hearing aid batteries and accessories. Here are a few neat and useful ideas for the hearing aid wearer in your life.
Hearing aid remotes
These come in different shapes and sizes. They help wearers control volume and programs easily. Remotes are perfect for the person who tends to adjust their hearing aids. Most modern receiver-in-canal hearing aids have the ability to be controlled by a remote unless the instrument is dated or in need of a hearing aid repair. This should be considered before gifting an accessory. Price range: $120-$170
Charger
Give the gift of convenience with a compatible hearing aid charger. This will eliminate the need to have to change batteries. Some receiver-in-canal type instruments are rechargeable. Custom hearing aids and behind-the-ear are not rechargeable. The charger doubles as a drying unit that dries hearing aids as they recharge. Price range: $150
Bluetooth Streamer
Streamers are sleek little devices that can be added to most modern hearing aids. Streamers can turn certain hearing aids into wireless headsets. Using Bluetooth, the wearer can now stream music, videos, and phone calls directly to their hearing aids. The streamer is a gift that truly keeps giving. Price range: $250
Television adapter
The television adapter is perfect for TV and movie lovers. It allows the hearing aid's streamer to connect to the TV. The television can be streamed via Bluetooth directly through the hearing aids. The Bluetooth Streamer and TV adapter can be purchased separately or together. Price range: $150
Companion microphone
This is perfect for the hearing aid wearer with a severe loss that struggles to hear at a distance. The companion microphone is used to hear distant speakers such as preachers, priests, professors, and public speakers. The Bluetooth streamer is needed in order for the companion microphone to function. Price range: $175
Hearing aid repair
If your loved one needs hearing aid repair, the gift of hearing is perhaps the best gift of all. Repairs are relatively inexpensive and also come with a 1- year warranty, which is included. That can be considered as two gifts for the price of one. A repair can be purchased as a gift certificate for the amount of the repair. Price range:$300
Custom Earplugs
Custom earplugs are comfortable, durable, and effective for noise protection. They are very useful for people who work around noise. They are also great for hunters and shooters. Hearing aid wearers are serious about protecting the hearing they have left. A certificate for custom earplugs would make a nice present. Price range: $175
Hearing aid batteries and accessories
Hearing aid wearers would appreciate a healthy supply of batteries. Check to make sure you know the correct size. There are 4 different sizes that are color coded. Batteries would make a great stocking stuffer as well. A dry-store is a great gift because it helps to extend the life of hearing aids. Price range: $5-$60
These hearing related gift ideas are functional, out of the ordinary, and are sure to be a hit. The mentioned gifts can be purchased from most hearing aid companies in San Antonio. Hearing-related gifts are thoughtful and promote healthy communication and relationships.