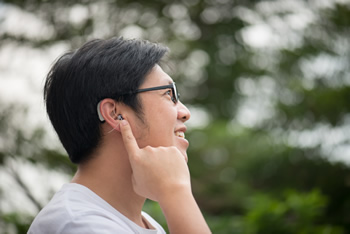 Life hacks are helpful little tips that improve or enhance different aspects of our lives. Of all the types of life hacks available, the ones about your health are probably the smartest. Consider the following recommendations which promote both healthy hearing and convenience.
Stay at Home
Did you know that you can skip the drive and office wait by having a mobile hearing provider come to you? This is a good option for anyone who likes to save time and money. Mobile hearing providers are extremely dedicated to their profession. They have a reputation for providing great patient care and affordable hearing aids.
Get Custom Earplugs
Custom earplugs are a great option for reducing your risk of noise-induced hearing loss. Protecting your hearing on a regular basis may decrease the chance of you having to wear digital hearing aids in the future. Custom earplugs can be made in a variety of colors and styles depending on your needs. Custom earplugs are a great investment and a single set can last for many years. Most wearers tend to protect their hearing more often because custom earplugs are extremely comfortable and convenient.
Be Gentle
Try to be gentle when cleaning wax from your ears. Skin in our ears is thinner and can tear easily. Avoid using Q-tips daily and make sure that your ears are clear of wax beforehand. Otherwise, you can impact wax further by using Q-tips. Irrigation kits are highly recommended and can be purchased at your local pharmacy. Before you irrigate, be sure your eardrums are not perforated. You may want to ask your hearing specialist beforehand.
Get a Charger
Another tip is to eliminate the need to change batteries with rechargeable, digital hearing aids. A charger is available in some behind-the-ear styles of hearing aids. Now, instruments that use internal lithium-ion charging technology are available. If you like the idea of charging your hearing aids like your cell phone, this is a good option for you.
Choose Saturdays
Hearing care is ongoing because hearing instruments require regular cleanings. For people who work, providers that are available on Saturday are convenient and sometimes necessary. The providers that are available on weekends are truly passionate about patient care. Over time, this advantage will save you money by simply not having to miss work.
Invest in Premium Technology
Better technology means better hearing. Premium level instruments are packed with features to help you hear better in every environment. Some of the latest Bluetooth hearing aids do not require a body worn streamer anymore. This feature is now integrated into the hearing aids. In addition to being full-featured, these instruments also have a longer warranty period.
Participate in Referral Programs
Most hearing clinics offer incentives for referring new clients.  This is a great way to earn some extra cash while guiding a friend or family member in the right direction. Helping people you know reconnected to life is a noble mission and one that pays.
It's always smart to be proactive about your health and your hearing. If you're looking for affordable hearing aids in San Antonio, make life easier on yourself by choosing mobile appointments. Protect your hearing with a set of custom earplugs, a product everyone falls in love with. If you work, don't forget to ask about Saturday appointments. When it comes to technology, go for the best. Participate in referral programs that are available and stack up bonuses.
For more information about promoting healthy hearing, including affordable hearing aids, digital and Bluetooth hearing aids, please visit: https://sacustomhearing.com/